What Record-Low Housing Inventory Means for You
Posted by Ben Belack on Tuesday, February 2, 2021 at 10:25 AM
By Ben Belack / February 2, 2021
Comment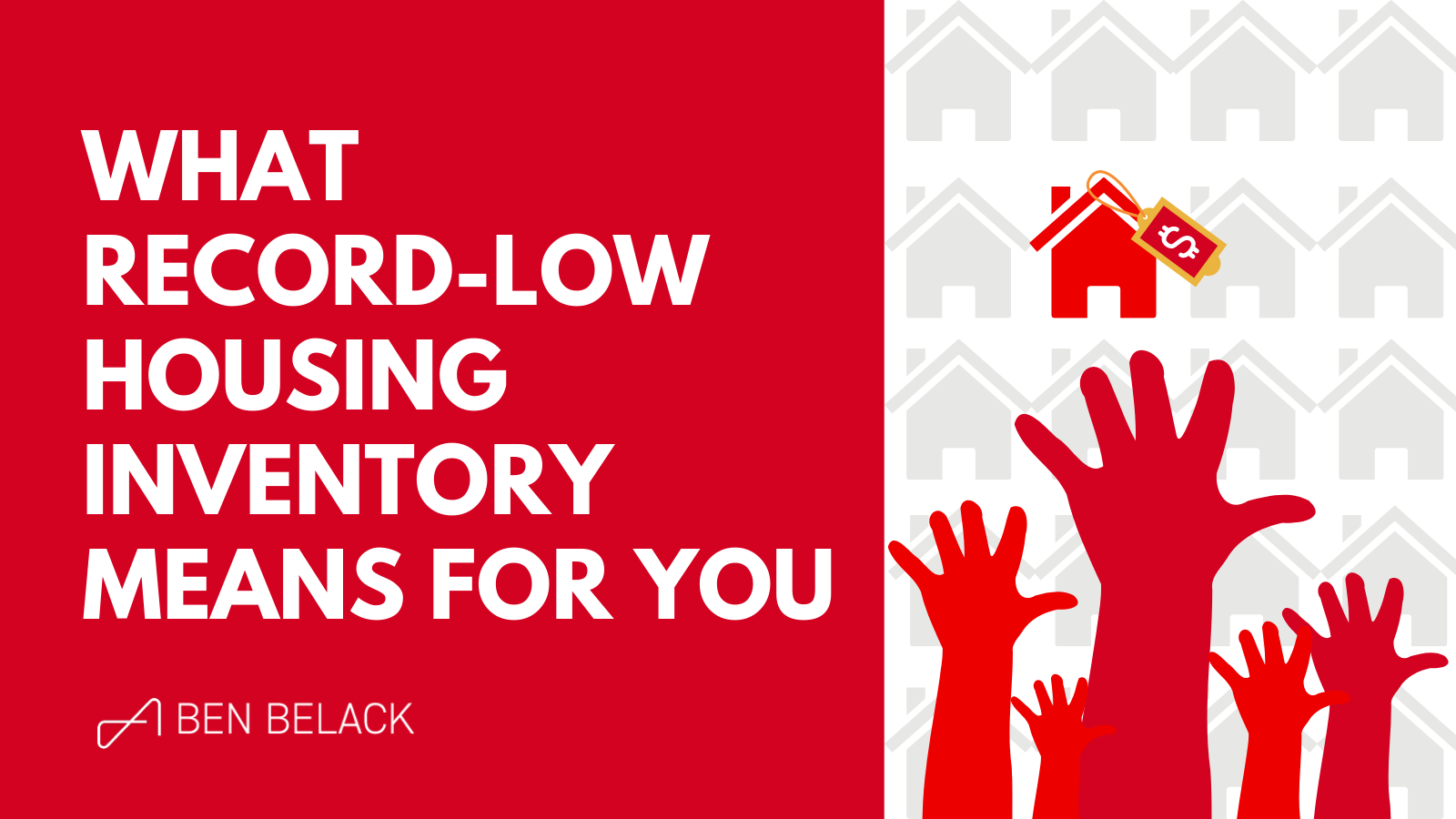 The real estate market is expected to do very well in 2021, with mortgage rates that are hovering at historic lows and forecasted by experts to remain favorable throughout the year. One challenge to the housing industry, however, is the lack of homes available for sale today. Last week, the National Association of Realtors (NAR) released their Existing Home Sales Report, which shows that the inventory of homes for sale is currently at an all-time low.
What Does This Mean for You?
If You're a Buyer:
Be patient during your home search. It may take time to find a home you love. Once you do, however, be ready to move forward quickly. Get pre-approved for a mortgage, be prepared to make a competitive offer from the start, and know that a shortage in inventory could mean you'll enter a bidding war. Calculate just how far you're willing to go to secure a home and lean on us as your expert guides along the way. The good news is, more inventory is likely headed to the market soon.
If You're a Seller:
Realize that, in some ways, you're in the driver's seat. When there's a shortage of an item at the same time there's a strong demand for it, the seller is in a good position to negotiate the best possible terms. Whether it's the price, moving date, possible repairs, or anything else, you'll be able to request more from a potential purchaser at a time like this – especially if you have multiple interested buyers. Don't be unreasonable, but understand you probably have the upper hand.
The housing market will remain strong throughout 2021. Know what that means for you, whether you're buying, selling, or doing both. If you are thinking of buying or selling, contact Ben Belack & Partners today!