The #1 Reason Not to Wait to List Your House for Sale
Posted by Ben Belack on Wednesday, October 21, 2020 at 1:01 PM
By Ben Belack / October 21, 2020
Comment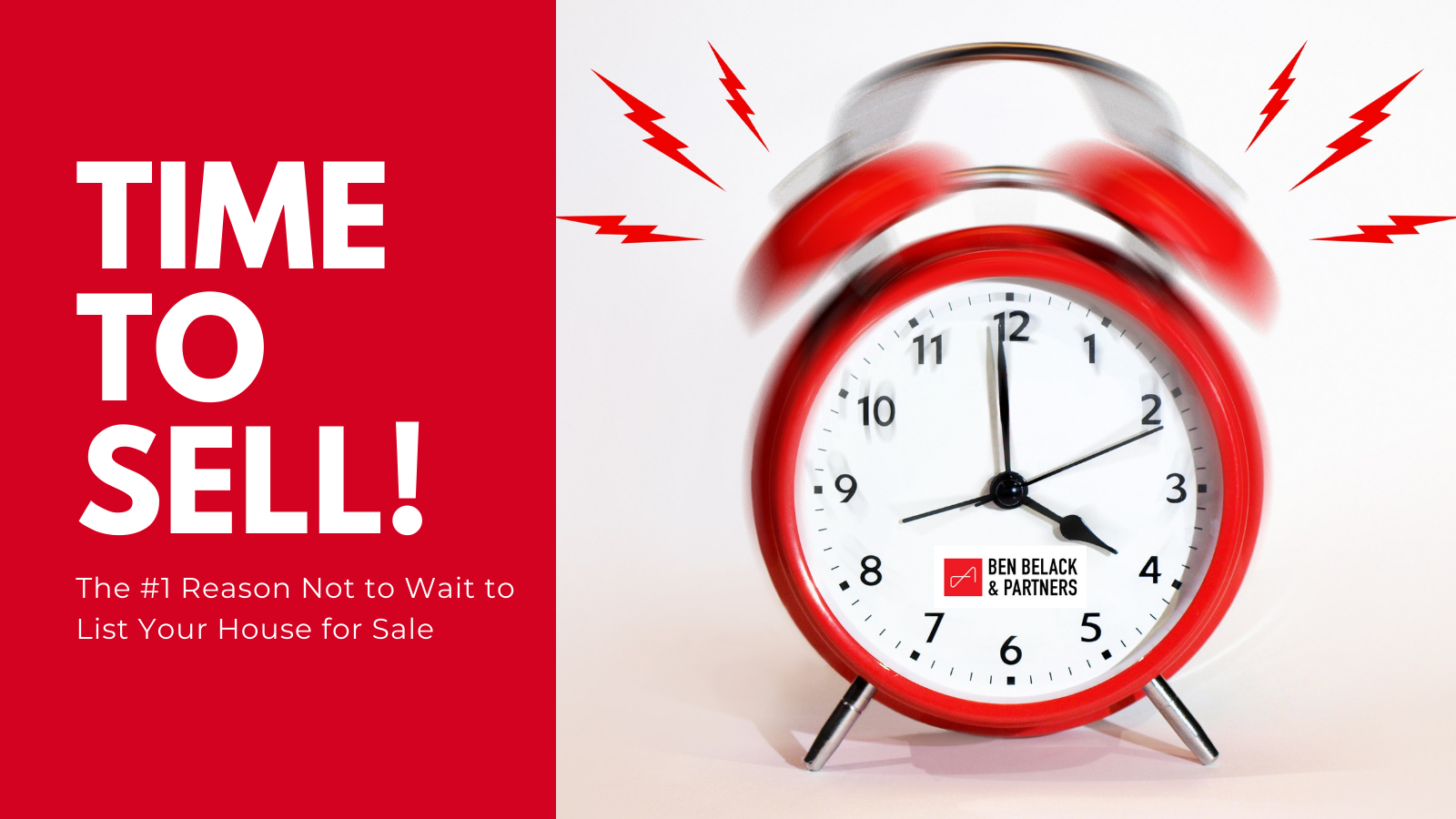 Although many industries have been devastated by the economic shutdown that the Covid-19 virus has caused, we are happy to report that real estate is NOT one of them.
As reported by Mark Fleming, Chief Economist for First American, the housing market has been the only major industry that has displayed immunity to the devastating impacts of the latest coronavirus. He also mentions that the housing market has experienced a strong V-shaped recovery and is not exceeding pre-pandemic levels.
Buyer demand is still strong! Showings are up 61.9% compared to the same time last year. Real estate activity usually slows down in the summer. This year, real estate activity peaked in July, August, and into September.
But, we are facing one big challenge:
Purchaser demand is very high, and the market is running out of available homes for sale. Since the beginning of the pandemic, 400,000 fewer homes have been listed compared to last year. The current demand has significantly affected the U.S housing inventory.
Data provided by The National Association of Realtors (NAR) reveals that, while home sales are skyrocketing, the inventory of existing homes for sale is dropping dramatically.
There has been an increase in new construction, but homebuilders cannot keep up with the high demand. Homebuilders are increasing construction, but they cannot keep up with high demand.
What does this mean for you?
If you are thinking of putting your home on the market, do NOT wait! NOW is the best time to negotiate, when the demand is high and supply is limited. This is the situation in the real estate market today.
Once the pandemic is hopefully behind us next year, there will be many more properties coming to the market. Don't wait for that increase in competition in your neighborhood. Now is the time to sell.
Bottom Line
Of course, when you're selling, it pays to have a realtor who is knowledgeable and motivated to get you the best price possible. After all, enlisting the help of Ben Belack can help showcase your existing home – and highlight its features for its prospective buyers.
Contact me today to get your house on the market at this optimal time to sell!