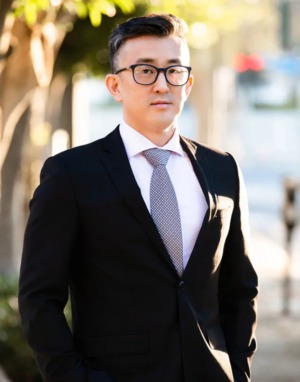 Robert H. Lee started his real estate profession at an established brokerage on the Sunset Strip, where he was the top-selling rookie agent of the year. Uninspired by the traditional methods of practicing real estate and searching for a modern culture of collaboration and partnership, The Agency was a perfect fit.

A native of California, Robert was born in Los Angeles and raised in various parts of Southern California. He has a broad range of real estate experience, having facilitated the sale of single-family homes, condominiums, multi-family income properties, equestrian estates, and vacant land. His strong work ethic and determination have enabled him to sell properties that other agents were unable to sell.

Robert believes the primary purpose of a realtor is to be of service to others. That is why he insists on promptly acknowledging his client's concerns with efficiency.

When he is taking a break from amazing his clients with his dedication and high level of service, Robert enjoys exercising, traveling, and going to the beach with his wife and daughter.