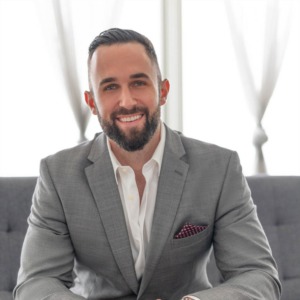 Dan Hendrix joins Ben Belack Group at The Agency Beverly Hills with exceptional local market expertise, a dedication to white-glove service and a history of success. Coming from a family of real estate professionals who have operated within Los Angeles for over 50 years, he keenly understands traditional and cutting-edge industry practices, possesses a wealth of nuanced regional knowledge and skillfully guides clients through each transaction. His warm-hearted approach makes it clear how much he genuinely cares for their best interests and has made him a top-producing agent in the area.

Primarily serving the Westside and San Fernando Valley, Dan represents a diverse network of clients at various stages in their real estate journey, from first-time homebuyers on a budget to investors adding to extensive portfolios. Calm and solutions-oriented, he appreciates the unique needs of each client and listens mindfully to discern their current and future goals. He then works proactively and tirelessly to find the perfect property, leveraging his acute neighborhood insights and providing constant communication along the way.

Originally from Southern California, Dan grew up in Oak Park before attending Menlo College, where he played baseball and studied business management with a focus in real estate. He loves meeting new people, and when he's not negotiating to give his clients an edge in every deal, he loves to explore the community, whether he's trying new restaurants or giving back through involvement with World Vision and Samaritan's Purse. He also enjoys golfing, surfing, traveling with his wife and relaxing with a cigar and glass of scotch.