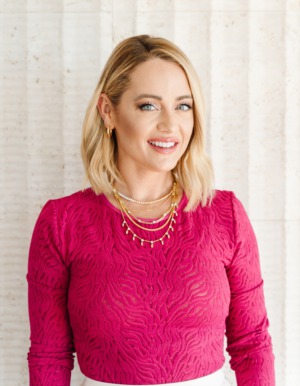 Blair was raised in Louisville, KY, where she attended the University of Louisville (Go CARDS!). After receiving her BA in Spanish + Marketing, she moved to Southern Spain for 3 years to teach English, followed by Cuban refugee resettlement casework, all while pursuing her life-long goal to become fluent in Spanish and travel.
Upon moving to LA in 2013, Blair began her sales career in the luxury fashion wholesale industry with brands like Ted Baker London.  In 2018 she translated her cumulative experience in teaching, client relationship-building and account management to residential real estate. Over the last 4 years, Blair has directly supervised and assisted in the closing of over $100 million worth of real estate on a top producing Beverly Hills team, mainly in the luxury market. Blair's top priority is to provide all clients with unparalleled service and assistance with their real estate needs. She possesses the perfect combination of business savvy and passion for architecture and design. Her grounded Southern charm approach, attention to detail and experience in the UHNTW market sets her apart and always exceeds client's expectations.
When Blair is not helping clients, she can be found in Venice hanging with her identical twin sister, their 3 dogs, volunteering with West LA's Wags & Walks dog rescue, and salsa dancing (not always at the same time)!